Emily got her braces yesterday! She had to wear headgear at night for a year, but finally the braces arrived. Ever since her friends got braces, she's been anxiously awaiting her turn.

At last, I have my own bed! The couch has been pretty comfy these last few months but it's nice to stretch out at last. Still much to do (add a bedskirt, get a new quilt/cover, decorate!) but I finally have my room!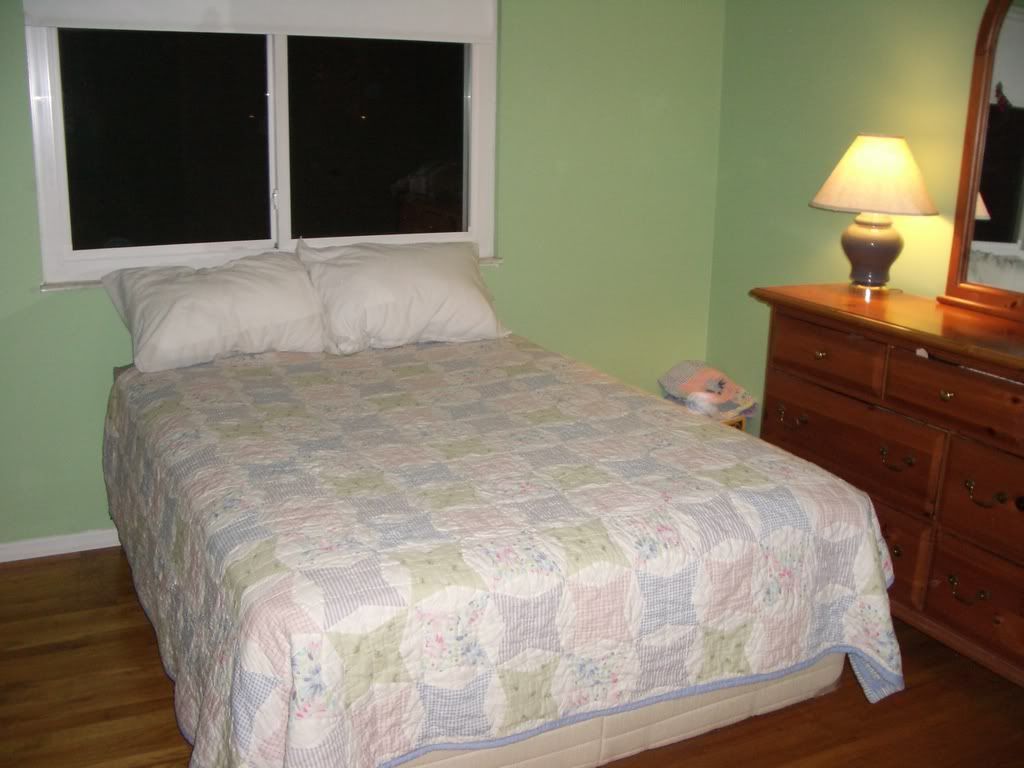 I got much done yesterday on my day off, including half my Christmas cards completed, some paperwork done, laundry, a little cleaning. Brother-in-law Brad was nice enough to wait at my house for the bed delivery while Marty and I went to a free sneak preview of Sweeney Todd. I'm not at all into slasher films, but JOHNNY DEPP was in it! So I just hid my eyes at the gross scenes (and there were many), but Johnny was adorable when he wasn't slashing people. As Marty said, "That was bloody good!" Haaaaaaaaaaa!!!