'Tis the season.......to be busy! We started out Christmas Eve with the annual Opening of the Pajamas for Katie and Emily (not a planned tradition--it's just happened that way over the years!)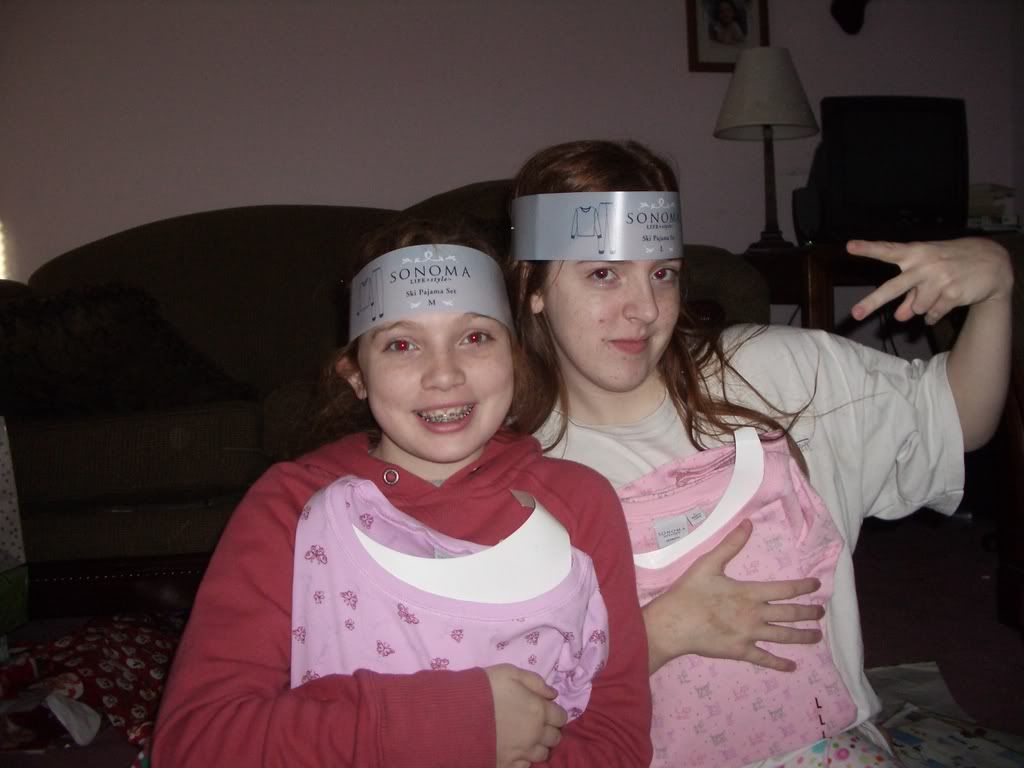 Christmas Eve night we go to Barb and Brad's for the traditional turkey dinner and Rob Your Neighbor game (the highlight of the evening!) Before dinner, we had to, of course, have a little nativity scene fun. Note how the shepherds, wise men, sheep, and angels are mingling and networking. This is the scene you don't see every day! ;o)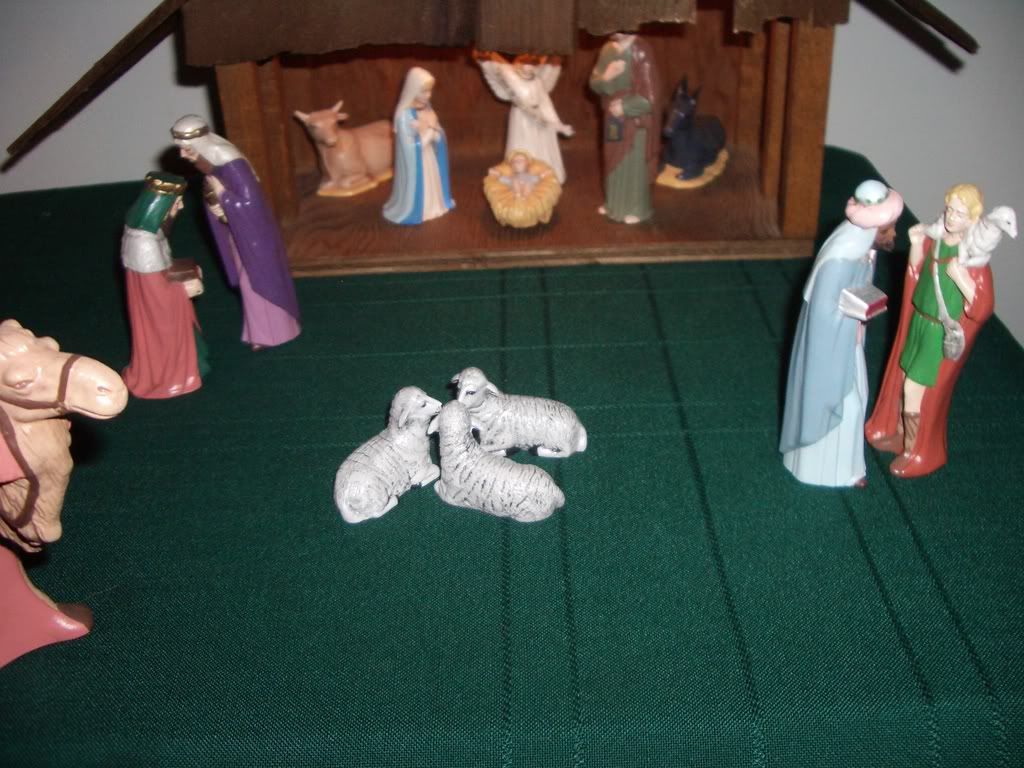 Lauren and 98-year-old Gram visit before dinner.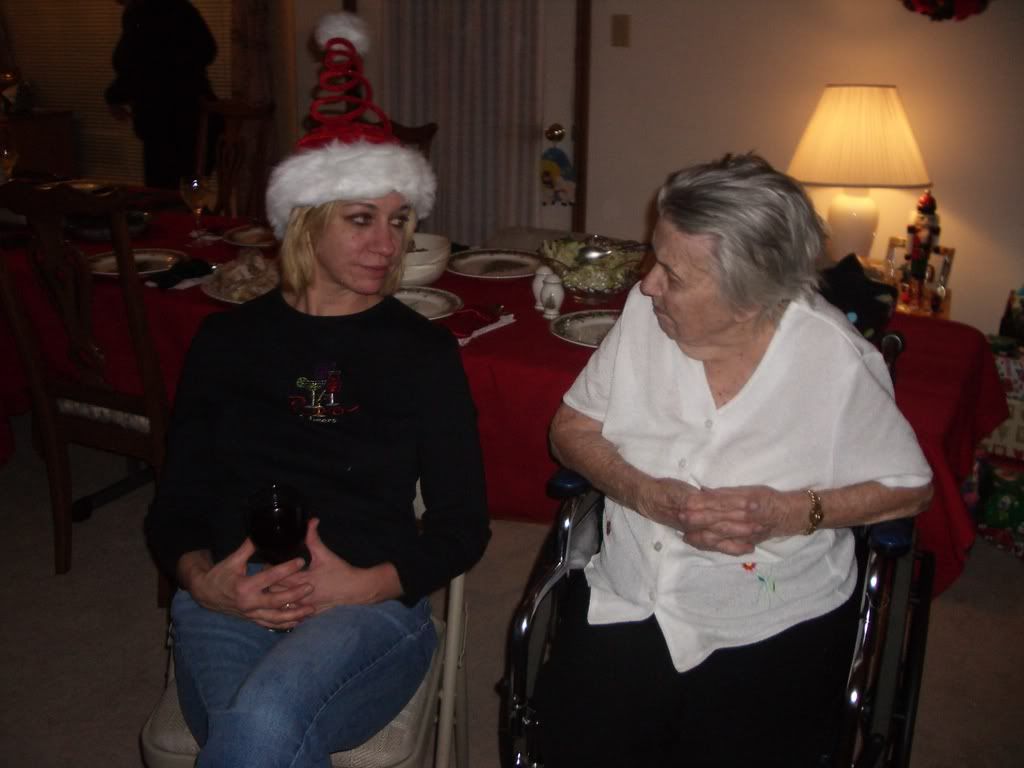 Barb and her sister-in-law, Lauren (not to be confused with our Lauren!) make preparations.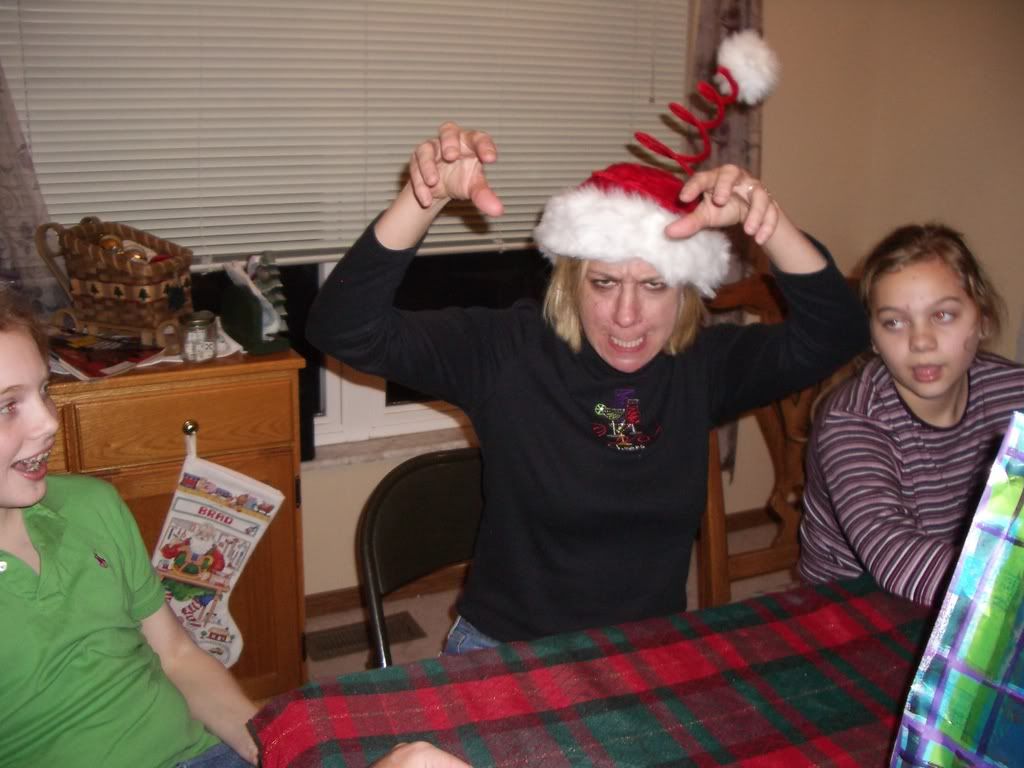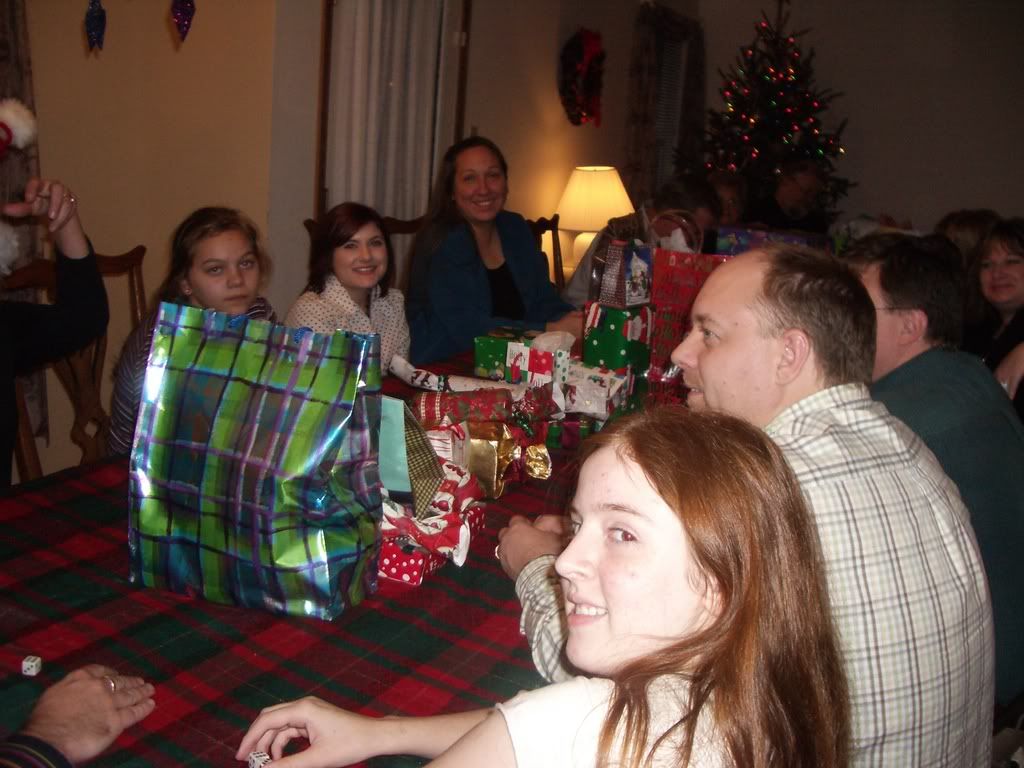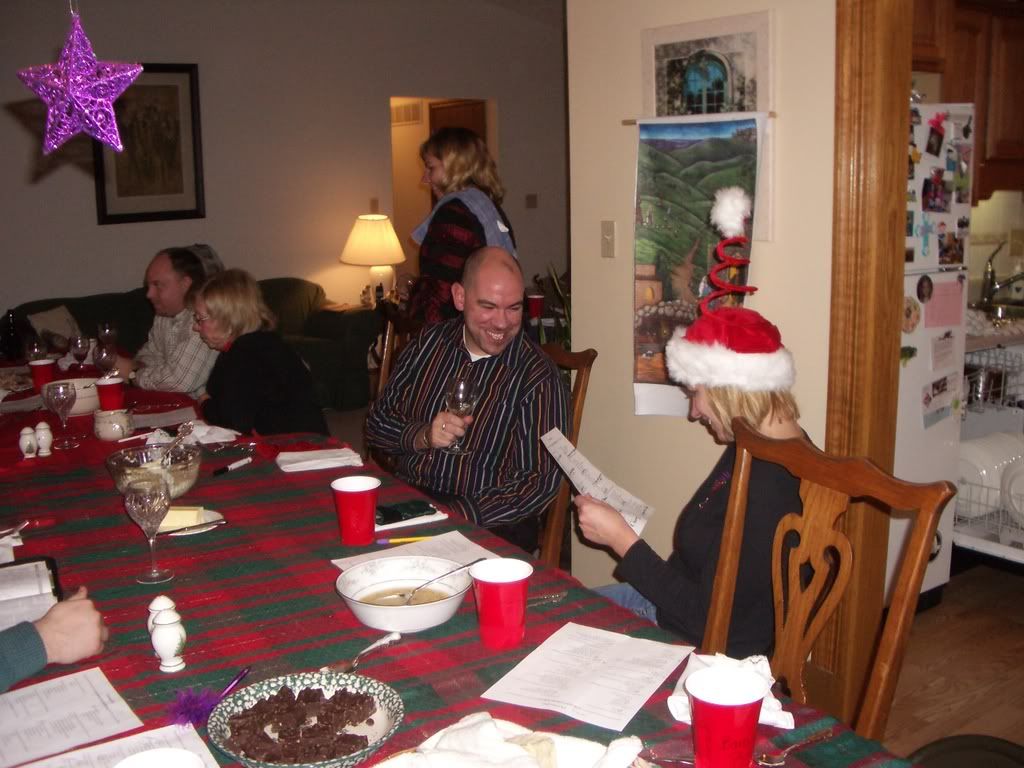 Christmas morning started with gift opening! Then getting ready for the family to come over for breakfast and gift exchange.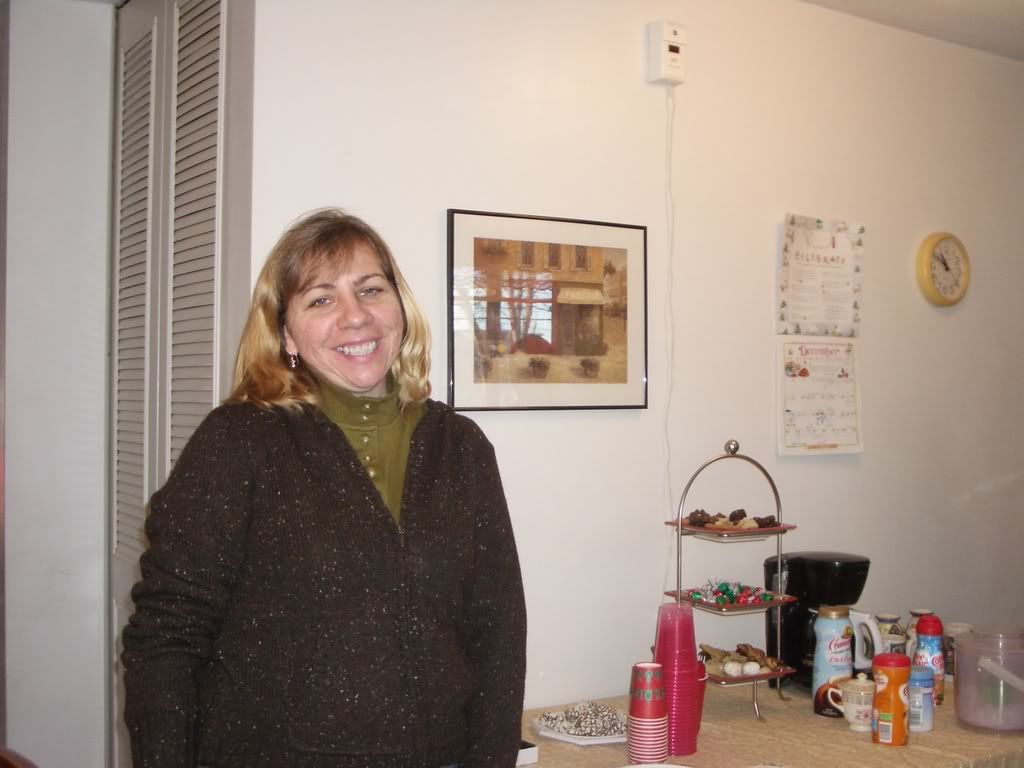 Baby Aly was the star of the day as you can see!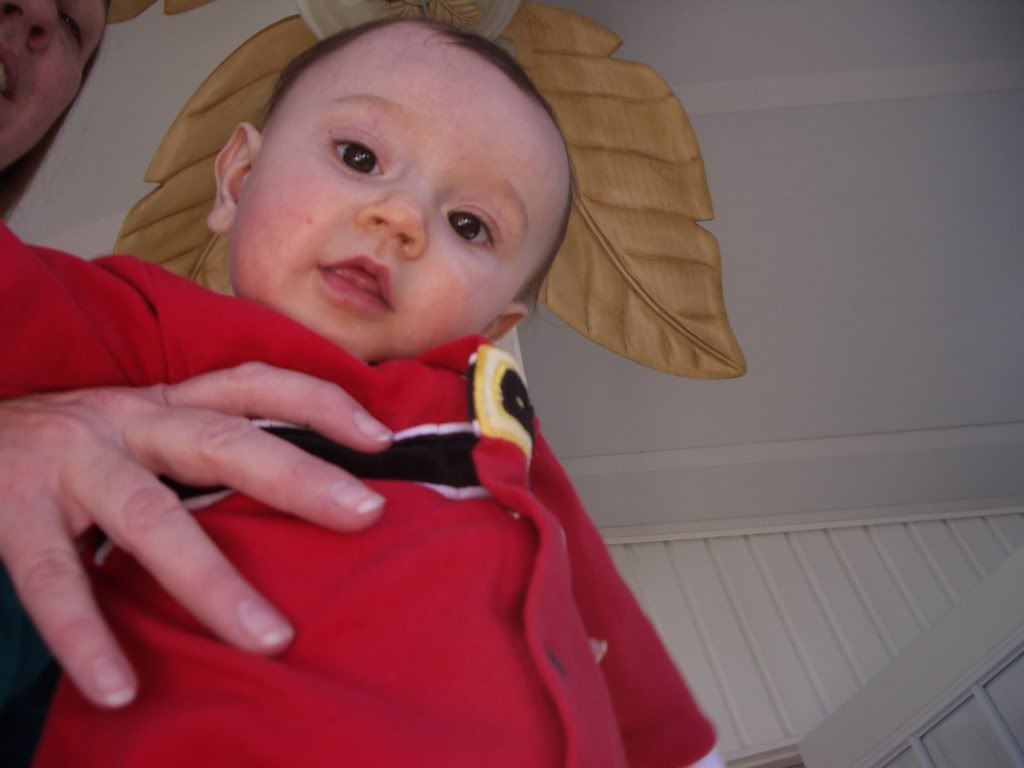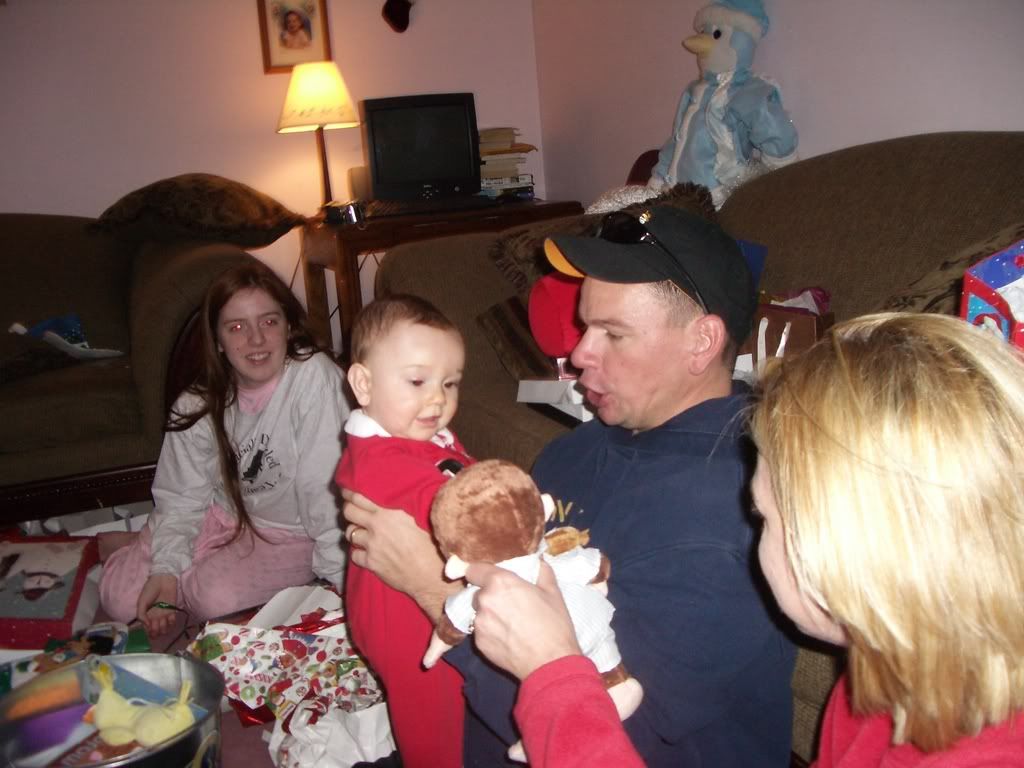 "Aunt Mary Jo is my favorite!" - Aly (hee! hee!)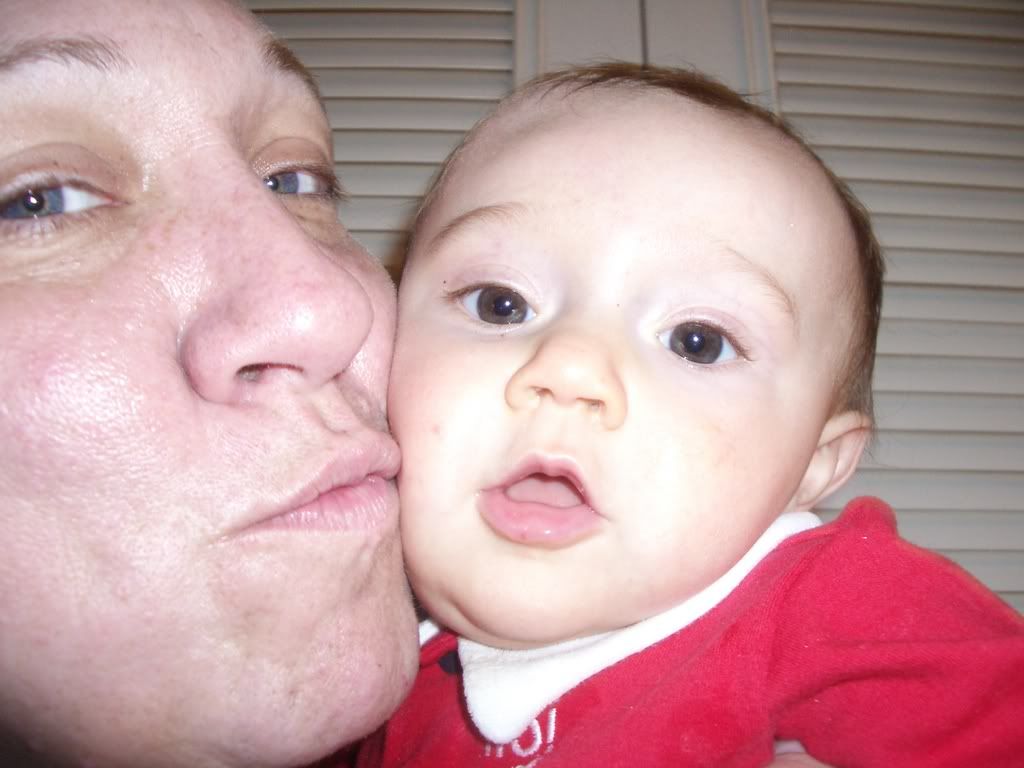 Cousins!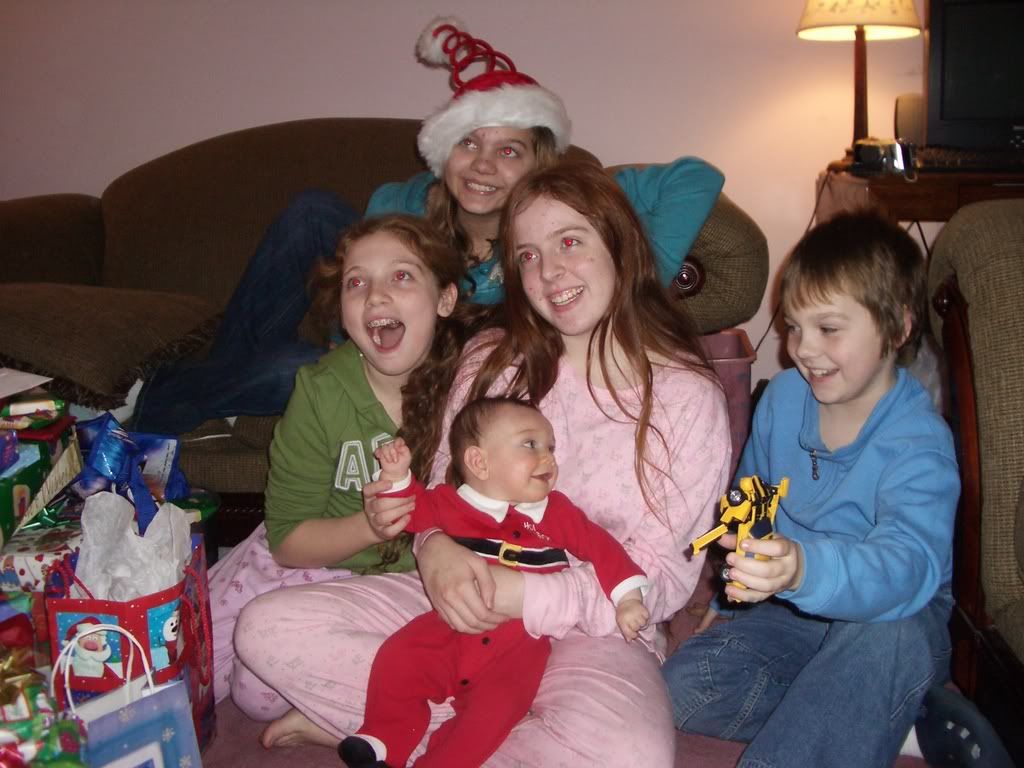 The traditional Mintman sibs picture (just like when we were kids....do you think we might all look at the camera and smile at the same time?!)