I usually don't like pictures of myself, but this one I do. This is me: wet, messy hair and all. Contemplating, planning, thinking, looking forward to the future. You can see the joy about ready to burst forth out of me at any second! ;o)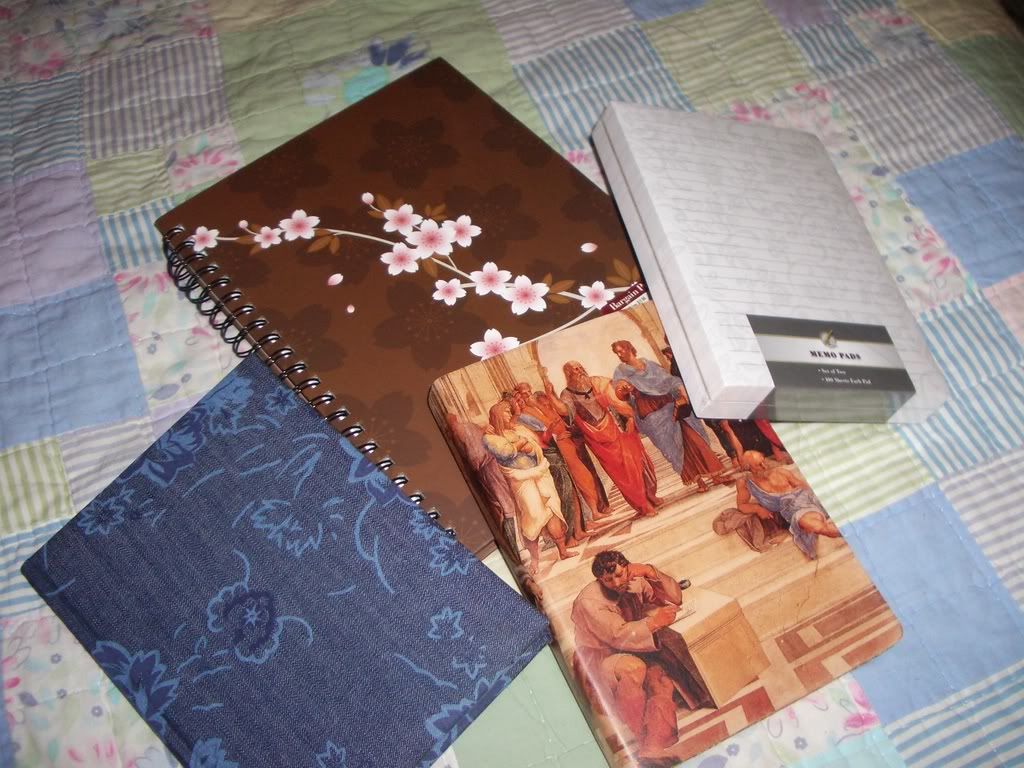 Does anyone know a word for, "Little things that make me really excited and happy?" For me, it would be blank journals! I guess because I flip through the clean pages, really hungry to know what they will say someday. I've been journaling daily. It has been very healing and inspirational for me. It's stirring up a lot of creativity that has been dormant for a long time.

I don't normally buy books (because I have a bookshelf-full already!) Although we visit either Borders or Barnes & Noble weekly, my money is usually spent on a cafe mocha. I must have been in a book-buying mood last night because I couldn't resist these!

Here is a glimpse inside the Italy book. I sat in Borders last night and got completely LOST in this!!
Just some thoughts on my life since my divorce became final last week. . .
There has been nothing but RELIEF. I expected to feel a little sadness, but I think I worked through all that in the long months of the separation.
This week I had to meet Mike at the bank one last time to split our stimulus check from the government. I think he was a little disappointed in my genuine happiness.
For the last 10 - 12 years, I have worked SO hard on saving my marriage. On the surface everything appeared fine. I realized several years ago that Mike wasn't going to try, so I carried all the weight myself. I even tried to make him change. But the more I pushed, the more he drifted away. Even when I backed off, it made no difference. But I was bound and determined to make this marriage work.
I think the relief stems from the fact that I no longer am working to attain the unattainable. I'm really set free. Although I want to just fly forward into my future, I know this is like a waiting phase for me, to gather my bearings, to get my ducks in a row, to enjoy life to the fullness, to appreciate each and every moment of each new day.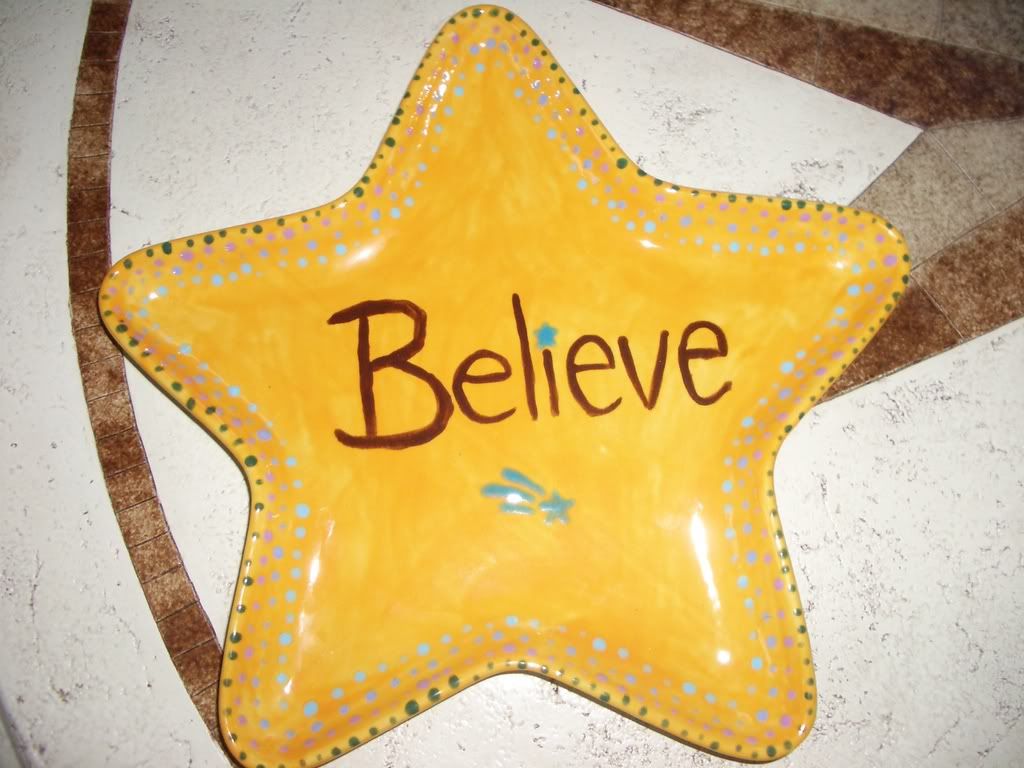 ( I made this plate at a ceramics night organized by my sister-in-law, Jeneane. We had a great time, and I was really pleased with the outcome of this!)