A few days after the tragedy in my life happened last August, the words, "Something Better" formed so clearly in my mind, I couldn't get away from it. I took it to mean that God has something better in store for my life after going through all the garbage I had been through these past several years. It was so strong in my mind, in fact, that I typed up the words and posted them in the office and in the kitchen to encourage me during down times.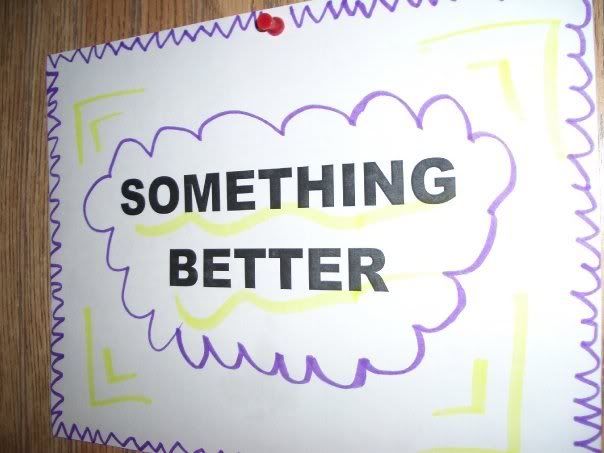 One day I discovered Emily had decorated the sign in the office. This has been a source of encouragement for me these past 11 months.
Last week, I was pleasantly surprised to see a billboard while driving down the road. It's an ad for U.S. Cellular. It was kind of a confirmation for me, and I thought the timing was just perfect with the closure of my marriage this week.