Westport Plaza--This is a mere 3 or 4 minute walk from our house. It houses two hotels, several restaurants, a few happening weekend hotspots, a theatre in the round, and a shop or two. When the girls were really little, we would pull them in the wagon and feed the ducks at the lake.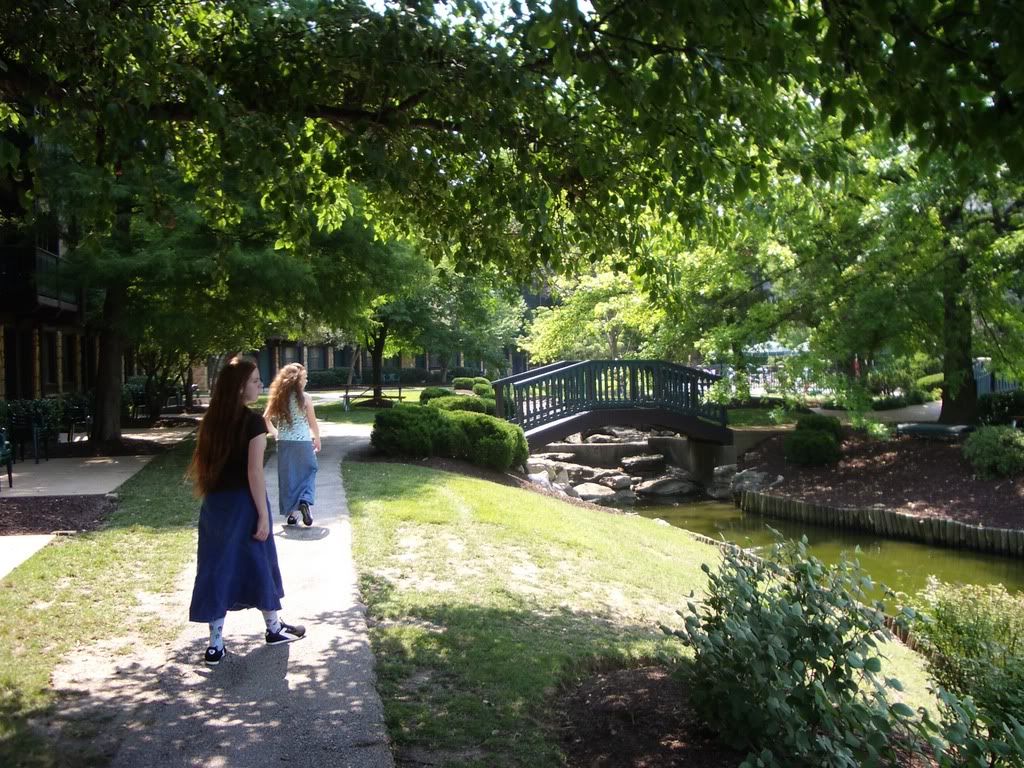 Ah, a little getaway just two minutes from our house!
St. Louis Bread Company (aka Panera). Remember my earlier post that said I was going to get some gooey breakfast thing? We ended up going at lunch time. I opted for the healthy strawberry and chicken salad (yum) with my yummy IC Mocha (what a combo!) Here Katie is saying, "MOM! We look like dorky tourists taking pictures in Bread Company!"
Me and my girlies!
Okay, here is Mike. He noted that he wasn't featured in my blog. Here you go, dear!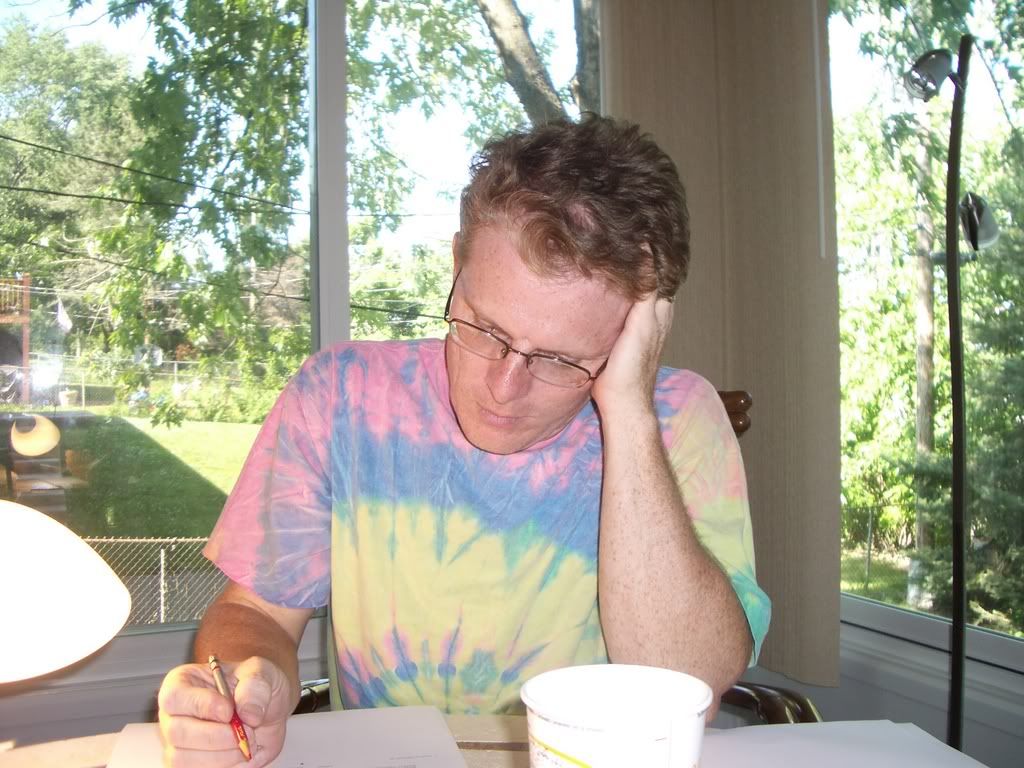 This is what he actually looks like--working all the time! Mike's a freelance proofreader and editor. I tried to help him with his work once but had to go take a nap after 15 minutes. (Yawn!)