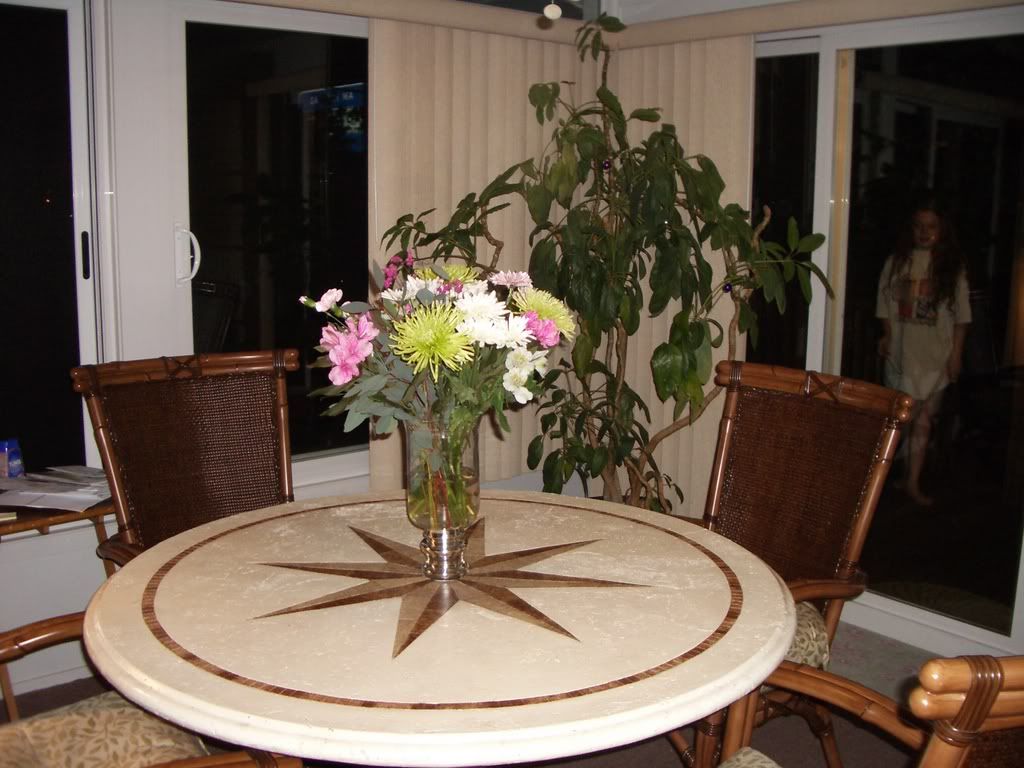 I changed my profile pic because my sister Barb said it looked like I didn't have hair! I liked it because it shows off my Mother's Day flowers Mike got me and also serves as a good blubber cover! :o)~ But here's a good shot of the flowers sans me appearing to have no hair! You can see our cool new sunroom too. That's not a ghost outside the window. It's Emily on the deck!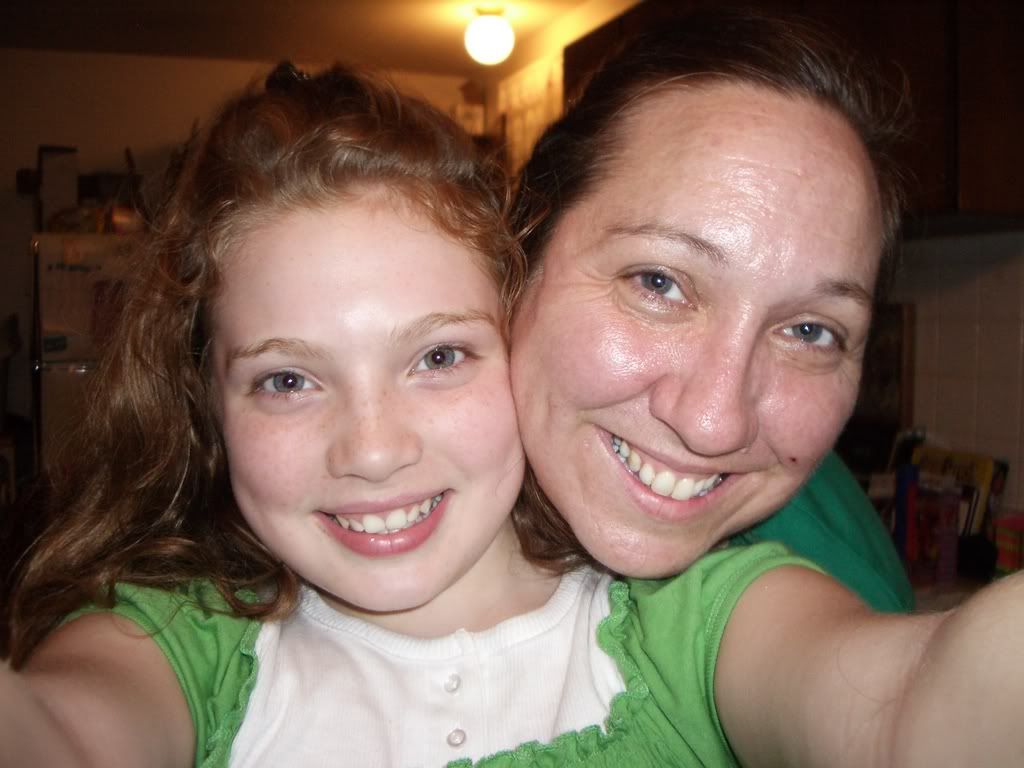 Emily and I being silly making a self-portrait!
Katie and her favorite way to spend the day (Other than being one of the top posters on her favorite message board!)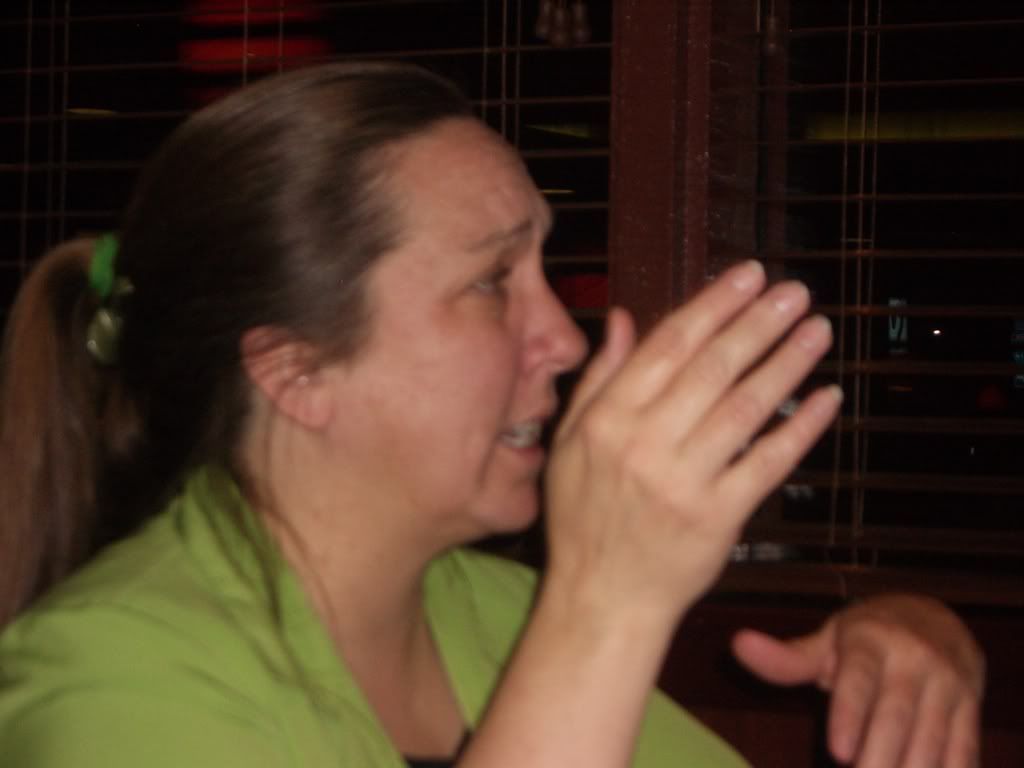 I'm usually very critical of pics of myself, but this one I like. I'm expounding on some subject to my friends, Sue and Stephanie, after Katie's 8th grade graduation.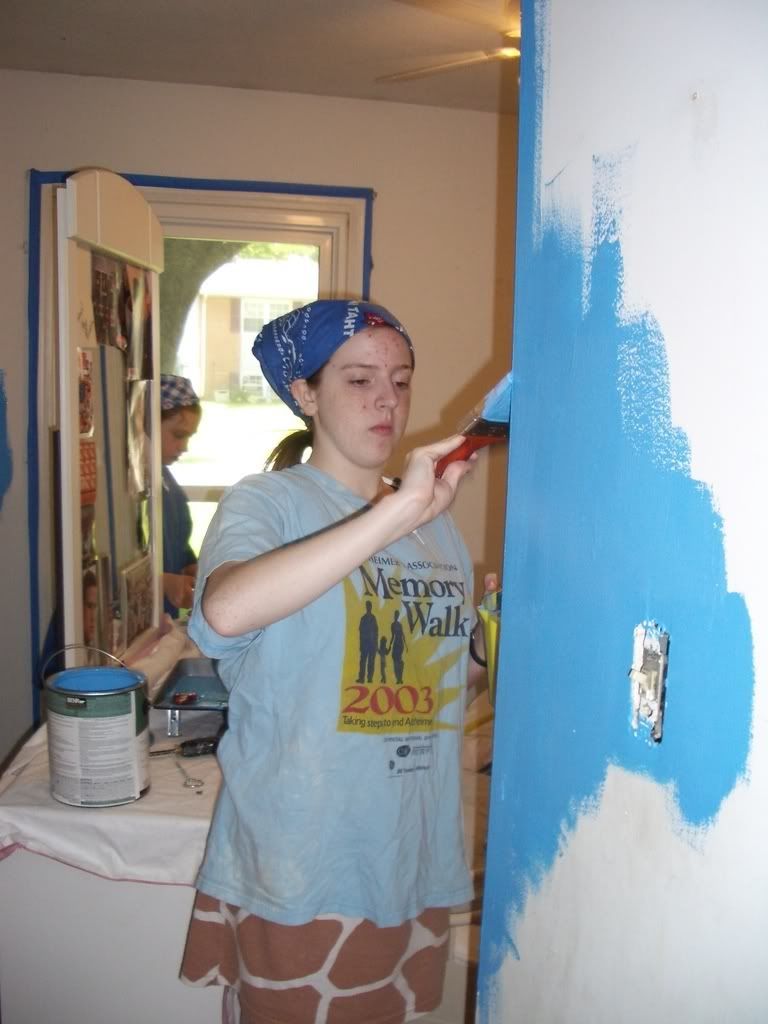 Painting Katie's room "Isle of Capri" blue!
Who's that conehead?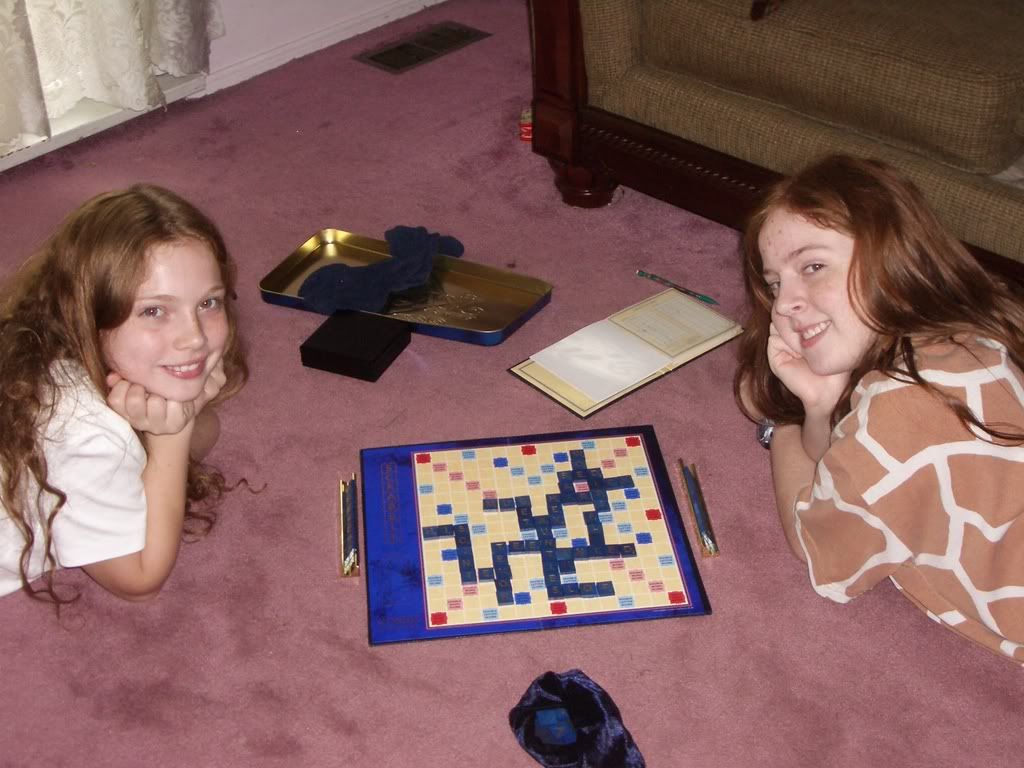 Summer scrabble sisters! (How many points for that?)