Hey all! I know it's been awhile. Life and work has kept me busy (I know, I know - I've been on Facebook a lot, but that doesn't require quite as much brain power!)

We're heading into our "2nd Tax Season" of sorts. October 15th is when the extended individual tax returns are due (the ones that didn't go out last April 15th). There's a LOT of procrastination where I work, so we will be slammed next week. Last year it went like this: Week 1 - I worked 37 hours (normally 30-35); Week 2 - I worked 52 hours; Week 3 - I worked 75.5 hours! This year I have worked only 50 hours this week (ONLY!) LOL

Okay, here is some catch-up from my life.

I AM WOMAN - HEAR ME ROAR! (rawr)

A couple years ago during a weird ice storm, a large upper branch on this tree broke off and has been gradually making its way down the tree. It finally got to the point where I was able to pull some of the dead pieces down (after many prayers of protection for the house, the deck, the window, the roof, and me!)

looking down from the deck - (this is a view of my messy patio that I hope to turn into a lovely sitting area next spring!)
Last weekend with the help of a rake and advice from Emily who was supervising, I was able to bring this baby down! It was resting on the tree and the roof (to the right, and just above my bedroom window), so I wanted to take it down manually before a giant windstorm did it for me and who knows what damage to the house.
here's part of it - thankfully it came crashing down right here and kinda in slow motion, so there was no damage to humans or property ;o)
DOGGY UPDATE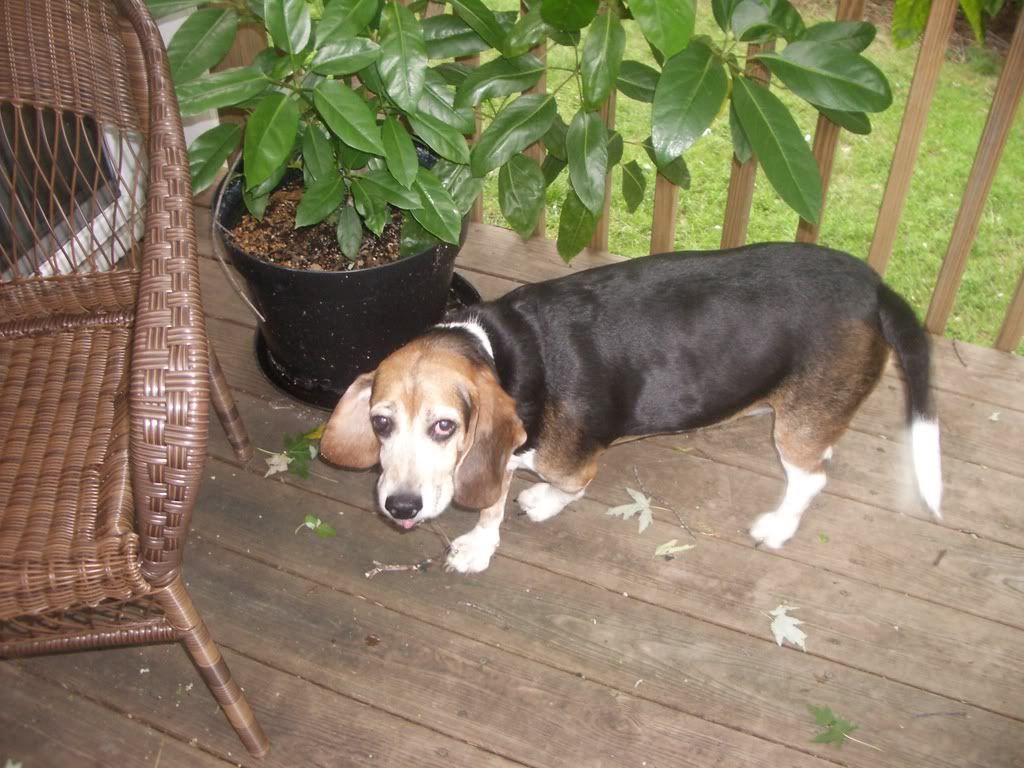 Sho-Sho! (Shiloh)
Still the king of the castle
BIRTHDAY FLOWERS
Last week I celebrated (belatedly) my birthday with my girls from church. We ate at the Mother-in-Law House in Old St. Charles. Sorry I don't have pics from that. I got some nice gifts and cards, including these flowers. These are from Judy's garden.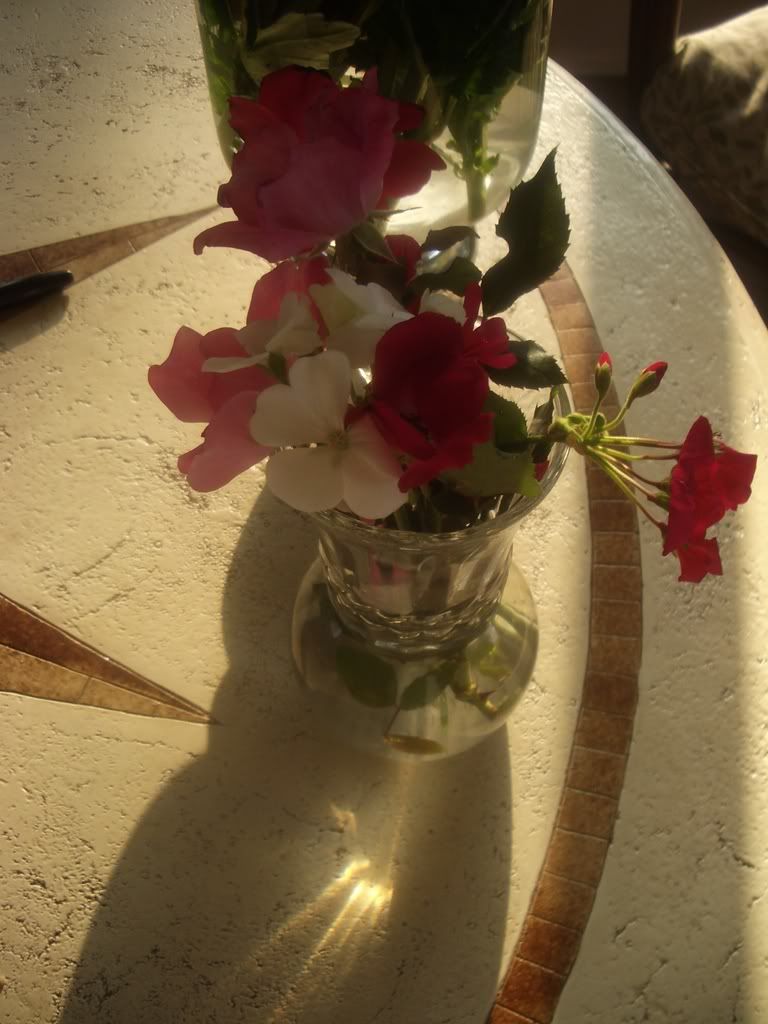 Sue got me the lovely yellow daisies!

Have a great rest-of-the-weekend!