After a subdued Thanksgiving here with part of my family, the girls and I headed off for Branson, Missouri (about a four-hour drive) with some friends to see the Christmas lights and decorations at Silver Dollar City. It was a fun and relaxing weekend. Silver Dollar City turned out to be top notch. It was much better that I had expected (I had only been there once before.)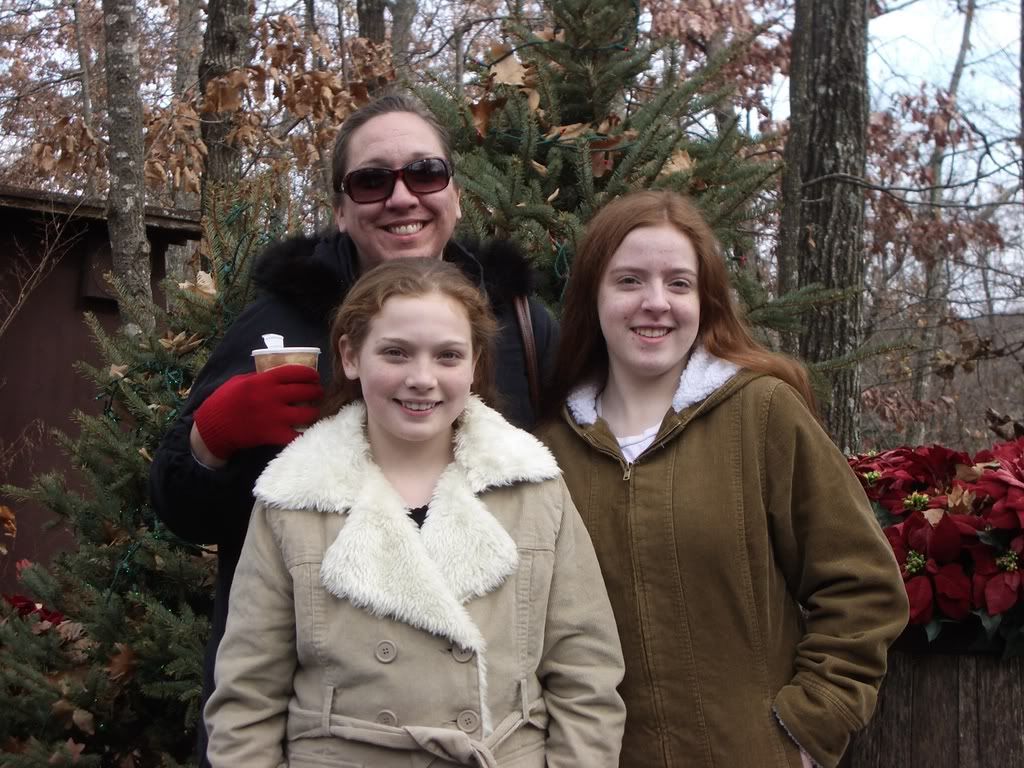 It was wonderful that everyone got along. The five girls stayed in their own hotel room (and we never got any calls from security!) Left to right: Emily, Leann, Brittany, Katie, and Marcie.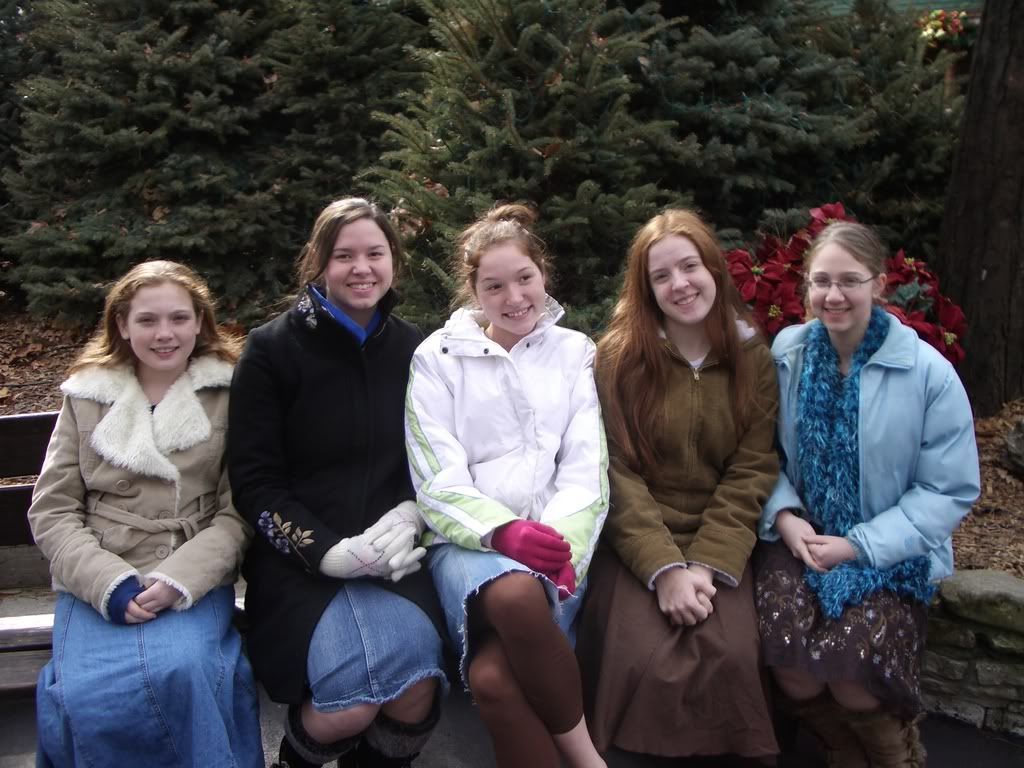 The decorations were so cool! There were so many differently decorated trees. I took a ton of pictures. At night the light show was comparable to Disney World (really!). That tree at the top of this entry had computerized lights that changed with music. There was also a light parade that was great. It was a chilly day, in the 40s (Fahrenheit) (about 4 - 7 (Celsius) for my European friends!) I took pictures of the lights, but of course they didn't come out as they appeared when we were there.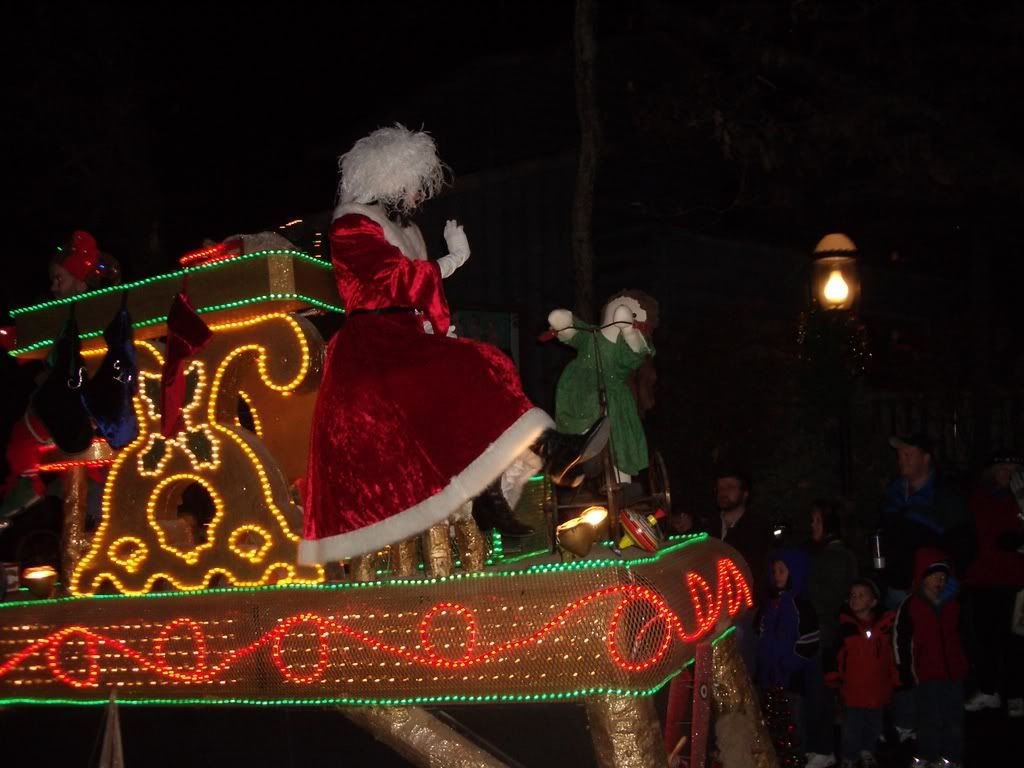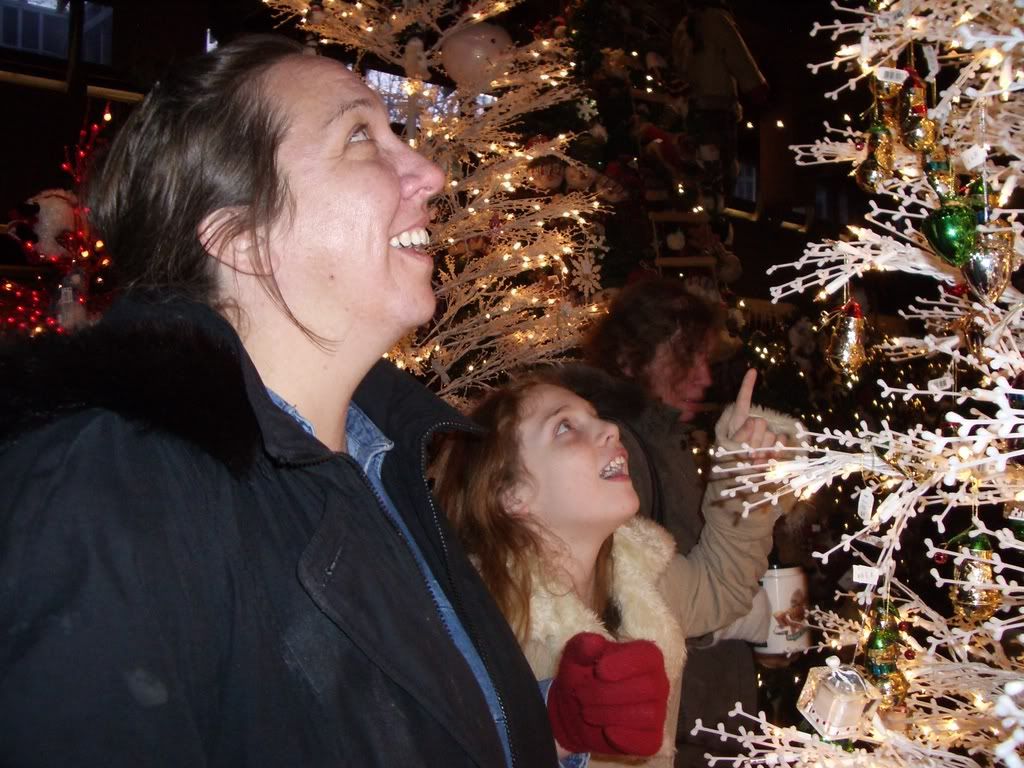 Why buy overpriced novelty items when you can use them for fun photo op props?! ;o)
Sue and I decided we could make some tips singing Christmas carols, much to the embarrassment of our daughters! The only tip we got was, "Please stop singing, Mom!" ;o)

Not to leave anyone out.....my friend, Patty, was also with us on the trip. Unfortunately, the pics with her did not turn out very clear. Hopefully I can get a good one to post here.
After this weekend, I've decided (and am determined!) that I will not stress out this Christmas season! Next step--decorating the house!