I'M A WORLD MAP GEEK!
I know the non-travelers will not be able to relate, but I got this world map in the mail recently and just had to display it at eye level in the sun room. I never knew my girls had such an interest in the world as I do. Katie has always wanted to see Ireland. Emily's favorite class is World Geography. She recently learned about Brazil and would like to go there. Me? The list is too long to mention here! ;o)

Here's another page out of my Bangladesh album I did a few weeks ago. It's slow going as I only work on it when my friend, Brenda, has a crop at her house. It's progress nonetheless!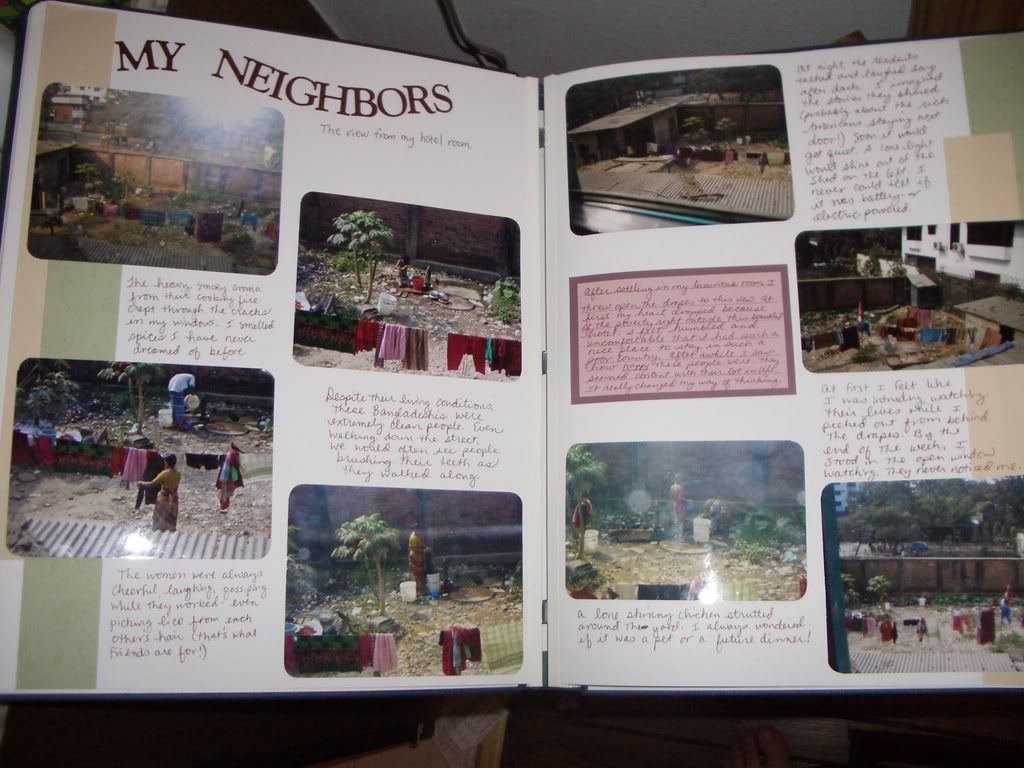 Stay tuned.....I'm getting a brand new garage door on Monday! It's been broken (and rotting) for seven or eight years and now that I'm this "new" woman, I'm taking the bull by the horns and getting some things done around here on my own. First step......time to stop parking out in the cold driveway in the winter when there's a perfectly good garage right there! Here's the "before" pic. I'll have the "after" pics on Monday, so check back later!