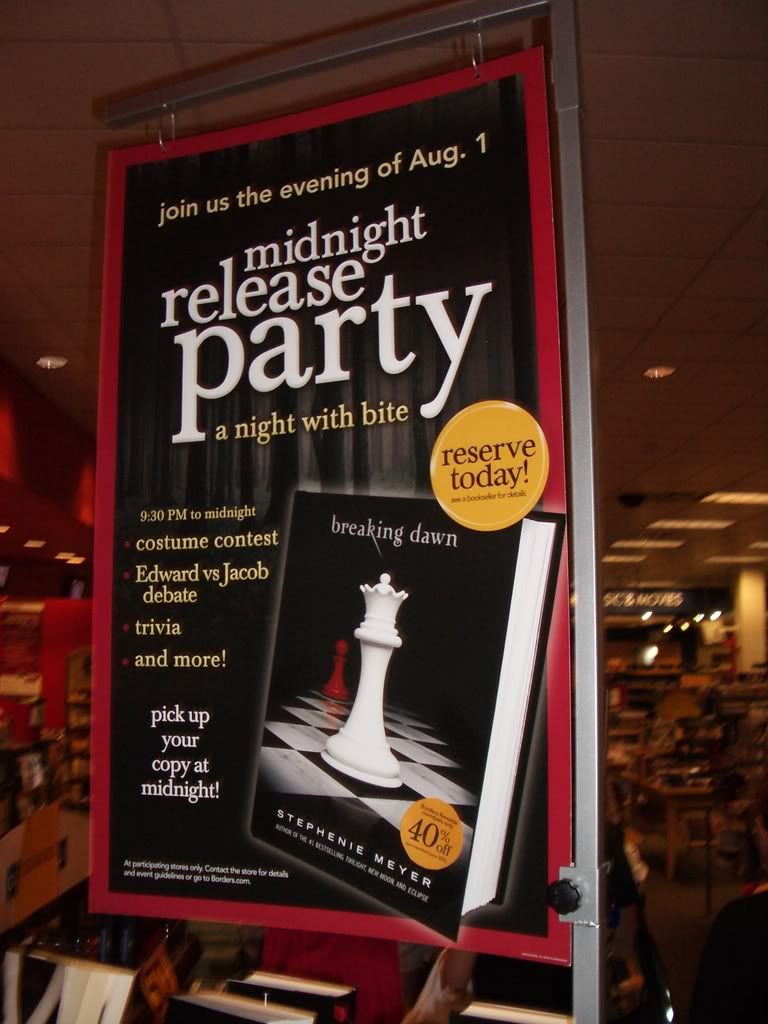 We had a fun time at our local Borders last night. The night was filled with costume and trivia contests, a debate over who was better--Edward or Jacob, and a scavenger hunt.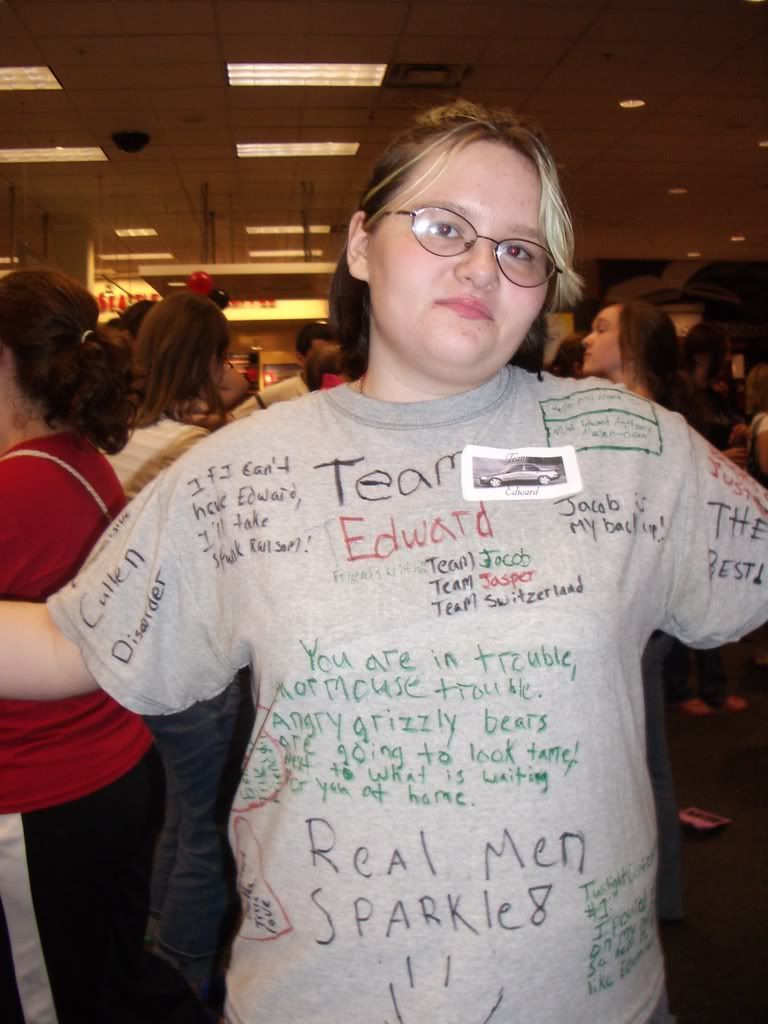 One of the participants in the costume contest.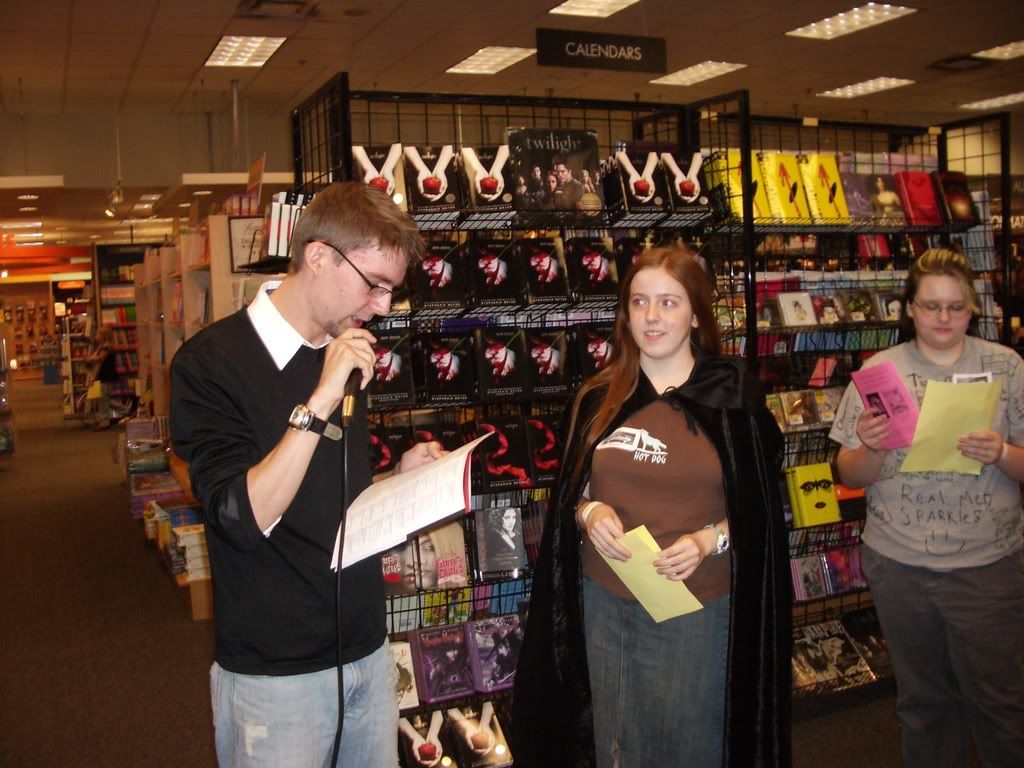 Katie participated in the trivia contest which started out with 20 - 30 people. She made it to 5th place before she missed a question! She also took part in the costume contest and got several votes for her Volturi costume (for non-Twilight readers, the Volturi are the Italian division of vampires).
One of the very few guys who was there. He joined in the costume contest as the character Emmett. I think he looks like Emmett! He was also very happy for me to take his picture!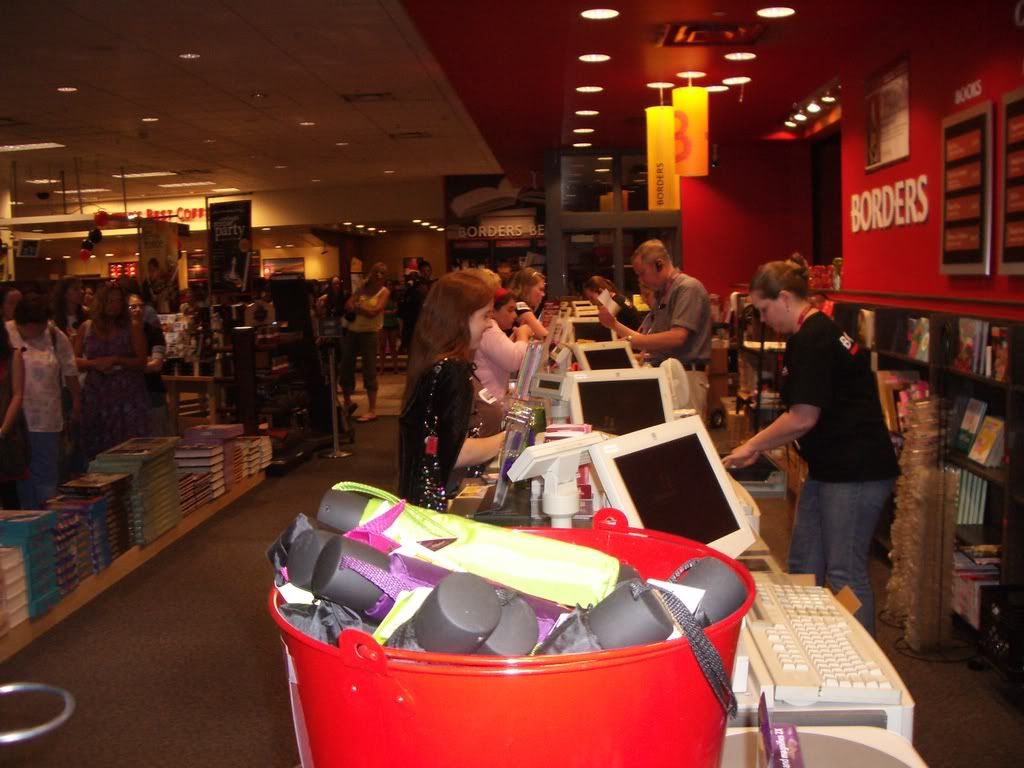 Right before midnight (when they could sell the book), a countdown began as if it was New Year's Eve! At the stroke of 12, screams went throughout the store as those lucky enough to be first in line (Katie was 5th!) rushed toward the counters.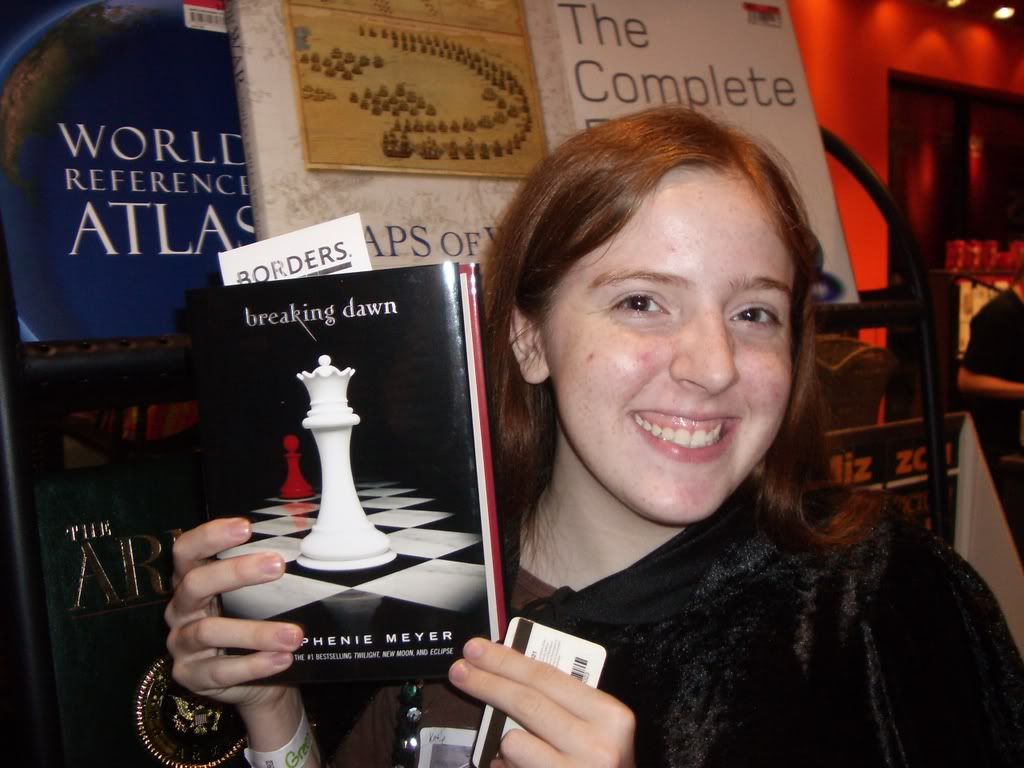 It's 10:41 a.m. as I write this. Kat is still upstairs reading and has not been to bed yet (little freak!) She said the book is very intense and good and she can't put it down! I'm almost finished with Eclipse which is the 3rd in the series, so I'll be looking forward to reading Breaking Dawn, the 4th and last in the series.