We break from this crazy life to do something normal--celebrate birthdays! My 44th was this past August 13th. Katie will be 15 tomorrow, August 22nd and Emily will be 12 this Sunday, August 26th. Here is the celebration my friends at work had for me. Despite all I'm going through, I actually look happy here--results of years of tension, stress, doubt, and fearfulness draining from my life at last.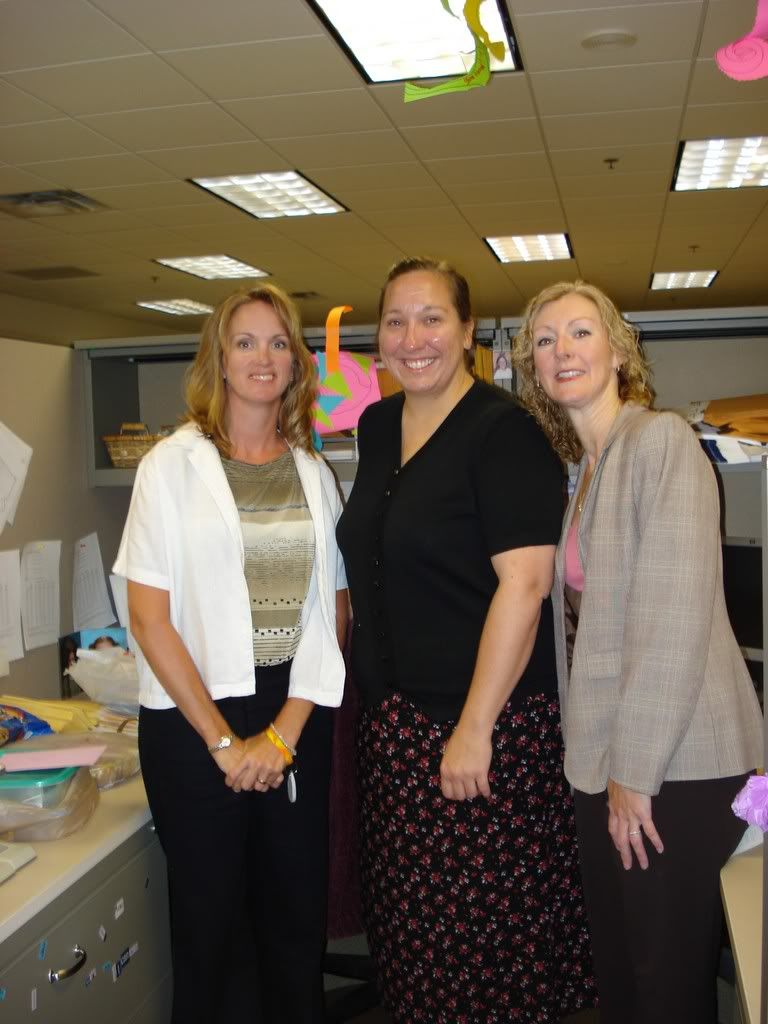 Diana, Mary Jo, Linda


Diana's kids made the decorations!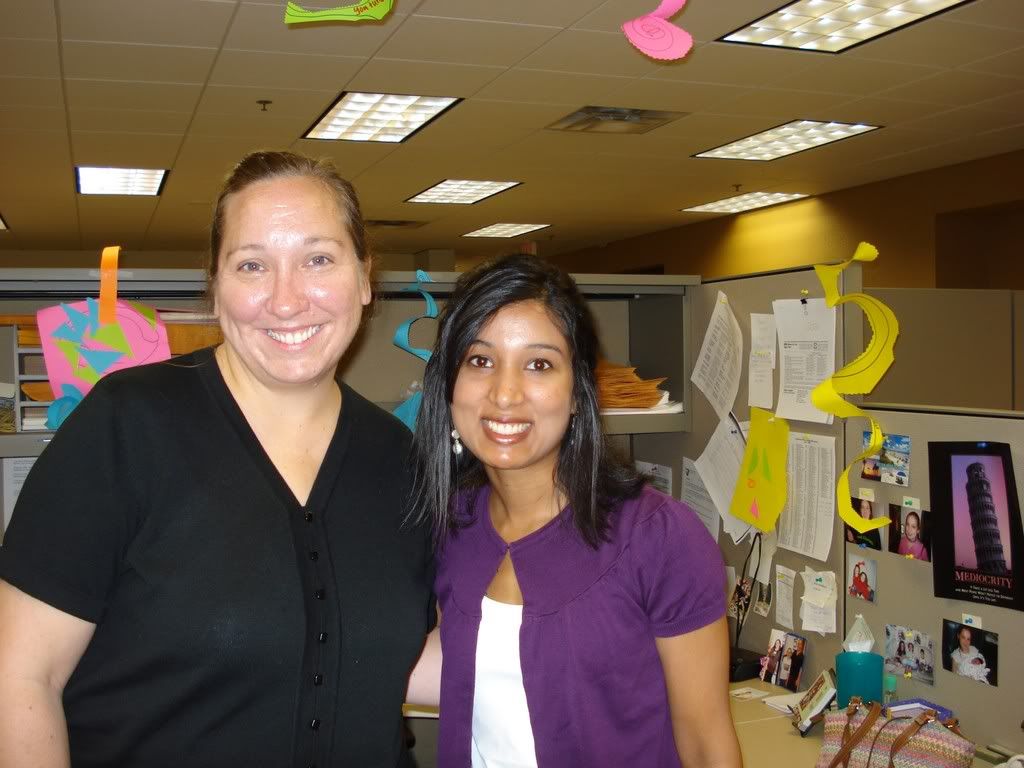 My good friend and resident photographer, Bina! She's moving to Chicago next month. We will really miss her.
Susan, Bina, MJ, Stella